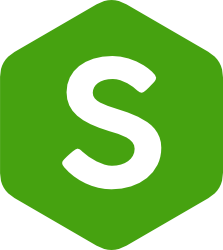 Sovelia Configurator
Automate the flow of data to offer more customer choice at lower costs.
Converts technical product descriptions
...into the customer's language and sales requirements
Instant price updates
...according to selected options.
Easy-to-use 3D interface
...guiding you with selections.
Easy and powerful rule notation
...allows easy build-up and maintenance of the rule base.
Access product information
...from anywhere at any time on any device.
Integrations to CAD, ERP, CRM and PLM
...are possible as one or two-way set up.
100% web based
...possibility to have text and still pictures, or 2D or 3D graphics that update instantly when the configuration is made.
Supports both Configure to Order (CTO)
...and Engineer to Order (ETO) processes.
User interface
The user interface can be configured to include just plain text and still pictures, or 2D or 3D graphics that update instantly when the configuration is made. With 3D, you get an intuitive user experience, as you can add parts/options to different positions in the 3D view. User interface is 100% web based, so easily accessible from anywhere, at any time, on any device.
The core (rule engine)
The core is an extremely fast and powerful rule engine that calculates BOMs, costs and prices as you configure a product. All the rules used in the calculations are stored in a central database. All other functions are built into modules, that can easily be added and replaced according to your business needs.
Configuration tool
An easy to use configuration tool comes with the product free of charge. This is used for setting up and maintaining the rules that are stored in the database. With this, the key users in a company can easily add and maintain the rules themselves. Users can also test the rules in a test environment before deploying them into the production environment.
BOM and cost/price calculation
BOMs (Bill of Materials) and related costs and prices are calculated in real time, as you configure a product. The BOM can consist of multi levels and include other resources as well, e.g. work hours. As a result of this, BOMs or Bill of Resources can be included in the offers and transferred to PLM and ERP.  
Offer document generation
Offer documents can be generated automatically, including overall information, pictures, Bill of Materials (BOMs), prices etc. The generation process utilizes document templates that can be set up according to your needs. Besides offers, typical documents being generated are order documents and technical specifications of products. Generation of documents in different languages is supported.
SOVELIA PLM integration
A standard two-way integration between the two systems is available. To avoid duplicates in PLM, a check is normally run before any new items are created. Transfer of multilevel BOMs with resources are supported, with included documents linked to the product structure.
CAD Integrations
CAD integrations to Autodesk Inventor, Revit and 3ds Max are available. Normally these CAD applications are run in the background as "Blackbox" solutions. This means that the users don't see these applications running, they only see the ready-made files and documents. With these applications, 3D-mechanical designs and drawings, BIM objects and rendered images can be automatically generated and passed to the user.
ERP integration
A one- or two way integration can be set up between the systems. Transfer of individual items and one- or multilevel BOMs with resources are possible, depending on what is supported and needed in ERP. If Sovelia PLM is in use, then the integration is normally set up between PLM and ERP.
CRM integration
A one- or two way integration can be set up between the systems. Normally customer information is retrieved from CRM during the configuration process. Offer documents and related information can also be passed back to CRM, either using a direct link or through Sovelia PLM.
Custom modules (calculation, UI etc.)
Custom modules can be added to take care of special customer needs. Common modules are calculations modules (existing mathematical or time consuming calculations), special integration modules and User interface (UI) modules.
Contact us
Please submit your enquiry here and a member of our team will get in touch.
Alternatively call +353 61 919000